We know how difficult it can be to find, spec and implement the perfect solution. That's why we've got trained professionals who can help you through every aspect of dealing with all of your client's stuff. They even make tasty waffles.
---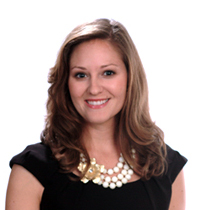 Christy Bishop, CDT, Raleigh NC – Northern/Eastern NC and Southwest Virginia
As a child, Christy's favorite pastime was organizing her friend's rooms. She used to have anxiety attacks when she watched cartoons in which messes were made. She finds her current role helping clients make their space simple and efficient a natural fit.
IIDA – Carolinas Chapter: Raleigh's co-city center director from 2008-2010; corporate facilities
forum director, 2010-2012
CSI – Raleigh Durham Chapter: program chair; 2011-2012. president elect; 2012-2013
Associate Member of AIA and IFMA
---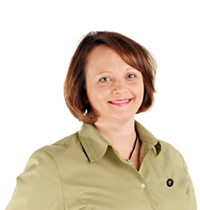 Robin Knuppel, Jacksonville, FL – Northern Florida and South Alabama
Robin has a dozen Brownies. As a mother of four, wife to Andy and Girl Scout Leader, organization isn't just a good idea, it's a survival skill.
CREW Jacksonville – Board of Directors 2009 & 2010
AIA Jacksonville Allied Member
USGBC North Florida Chapter
IIDA affiliate member
---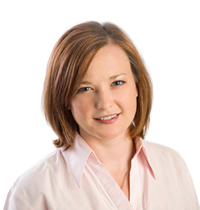 Linda Skelton, Columbus, OH
Linda is well known for her cooking. Whenever someone needs a recipe, she's the one to go to. Cooking (and life!) can get messy though, so staying organized the is key. Fortunately, as she often points out, there is a recipe to keep stuff in order, and she gets to put this idea into practice every day.
USGBD member
IIDA affiliate member
---
---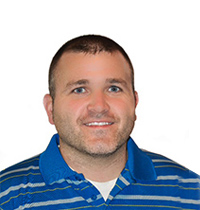 Lee Benton, Designer/Planner – Birmingham, AL
Lee enjoyed and excelled in art and design beginning in the 3rd grade and all the way through college. Now after 12 years as a designer and planner of storage systems, it's evident the artist in him is alive and well.
---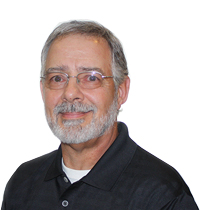 Don Boeshart, Designer/Planner – Cincinnati, OH
When it comes to storage, Don's been through it all. Starting in service, then sales, and finally design and planning, he's developed quite a skill set to wield toward stuff problems. And, he carries those skills over into his home life where his wife and four kids keep him busy with projects like designing sheds, decks and closet storage systems. A designer's work is never done.
---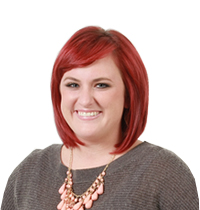 Kendra Breeden, Designer/Planner – Charlotte, NC
Kendra is the newest member of the design/planning team, and one thing is clear – she was born for this! Her ability to solve stuff problems may have been forged in her disdain for the disorganized. If it needs organizing (and all stuff problems do), Kendra has proven she is up to the task.
---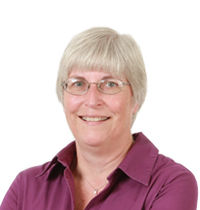 Beth Garber, Designer/Planner – Charlotte, NC
Beth's design career began early. As a child, she developed her skills by building dollhouses. Now after 32 years of space planning professionally, she still is driven by the desire to solve the puzzle…to make it all fit.
---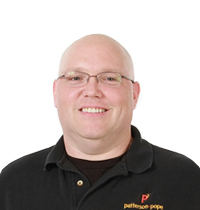 Mike Hisman, Designer/Planner – Charlotte, NC
A confessed "gadget man" with a background in mechanical engineering, Mike is always looking for the latest and greatest…the fastest and coolest. Perhaps that is why he drives a sports car and has a retired racing Greyhound (Bullet) at home. It's also why he cranks out CAD designs faster than you can say "stuff problem."
---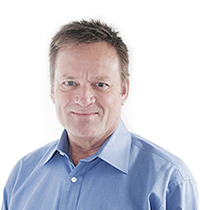 Larry Kreis, Designer/Planner – Greensboro, NC
Thirty years ago, Larry began his "stuff" career on the sales side – selling filing and storage systems. When he joined Patterson Pope, he put all of his experience into planning and design. Doing both so well, he became P2's resident trainer for new sales reps. If he doesn't know it…it doesn't need to be known!
---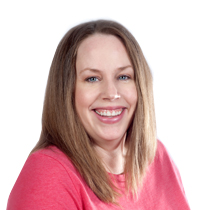 Caroline McGee, Designer/Planner – Raleigh, NC
Caroline's life revolves around solving stuff problems. Cooking, gardening, sculpting, and mothering a soon to be toddler, all involve the challenge of fitting too much stuff in the space allowed. Maybe that's why she is so good at doing the same thing for architects and their projects.
---