Commercial Business
Specializing in Business Furniture & Storage: Units, Shelving, Cabinets & Lockers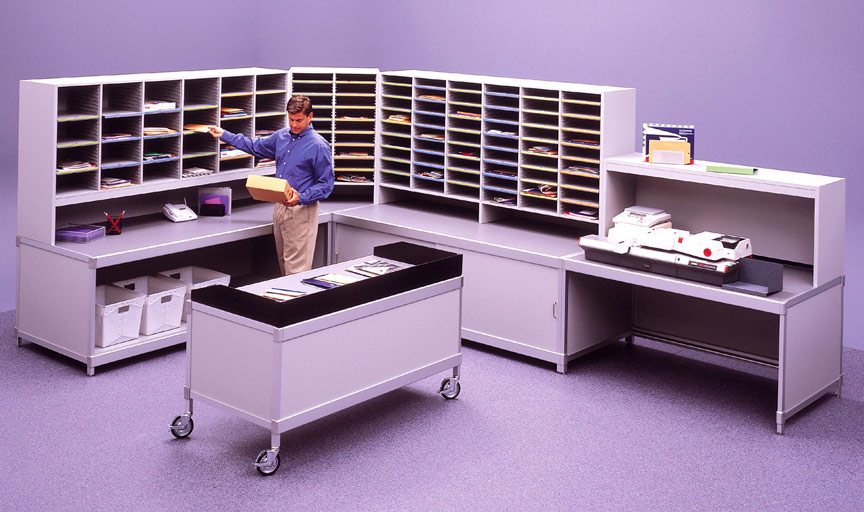 Running a business inherently includes learning how to deal with stuff. From supplies to customer files, stuff takes over every department of your organization. When that stuff becomes chaotic, it can impact your bottom line by preventing you from making informed decisions and getting the most out of your time. With the help of Patterson Pope and our innovative commercial business storage solutions, you can get a handle on that stuff so you can maximize efficiency. And working at maximum efficiency means the arrow on your "bottom line graph" will always be trending up.
When you are dealing with office clutter, you have two problems. First, you struggle to find the items you need when working with customers. Second, your customers are getting the wrong image of your business. Instead of putting your best foot forward, you are presenting an image of clutter and chaos. Patterson Pope has all types of filing and media storage cabinets to meet the needs of businesses of all types.
Contact us today by completing the easy to use Information Request form or by visiting our Contact Us page.
If your files are out of control, consider vertical carousels or rotary cabinets to help. Many of our storage solutions offer automated retrieval, so you can get the file you need with the touch of a button. Do you need to store other types of media, like tapes, DVDs, CDs and other digital media? Media Storage Cabinets or Gemtrac high-density storage cabinets with pull out drawers make both storage and retrieval simple, while saving valuable floor space.
Even with email and texting, there is still physical mail involved in running a business (you know, like letters and packages). If your mailroom is in need of an upgrade, we can help by providing a comprehensive list of mailroom furniture, you can add to or upgrade your existing mailroom to streamline your paper delivery methods. Add consoles and sort modules to make sorting the mail efficient. Our mail carts not only store your stuff in an organized fashion, but they also help you deliver it around your facility. With a variety of configurations for mail carts we ensure that your deliveries are always on time.
For those businesses that need to get organized and reduce clutter, there's modular casework. These base cabinets, wall cabinets and tall cabinets come in laminate, stainless steel and powder-coated steel to stand up to any environment. And these cabinets wouldn't be modular if you couldn't configure them however you want them. Add shelving for books, binders and other larger items, and you have versatile storage at your fingertips.
Stuff - every department has it. It takes up space and gets disorganized. But it doesn't have to. No matter what you need to store or where you need to store it, the key is getting your storage system right. While each application is we encounter is unique, we find that businesses have a lot in common, and Patterson Pope has developed office storage solutions to solve any stuff problem.