Education
Offering School / Education Administration Storage: Lockers, Shelving & Cabinets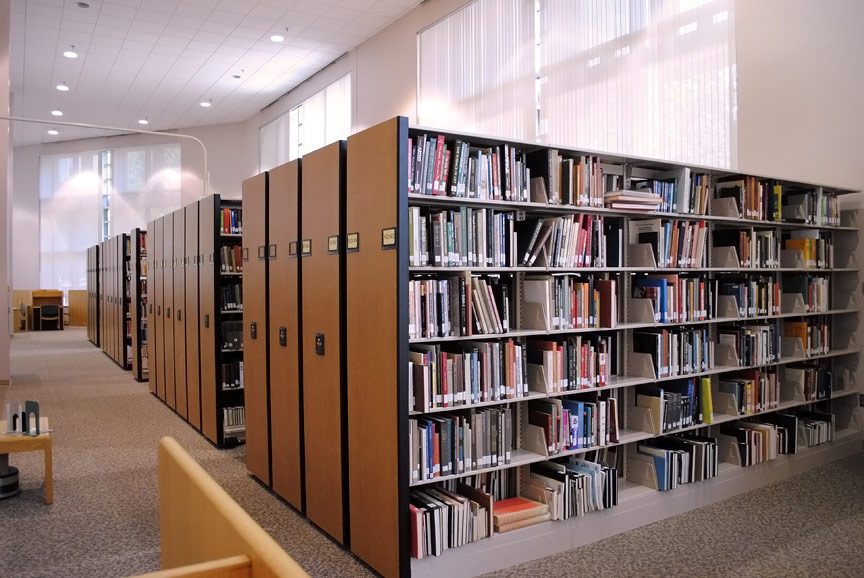 Educational campuses are transforming. They are offering a wider variety of options and are bringing in more students. With these changes comes a growing need to better utilize available space. Whether it's student records or the library, the athletic department or campus security, the mail room or the maintenance room, Patterson Pope offers innovative ways to store more stuff in the same amount of space – all while keeping it organized and accessible.
Please report to the office – where storage problems often start. Where will you keep the records for students from past and current years? Our effective file storage solutions include high density mobile shelving as well as automated retrieval systems and vertical carousels - to maximize the use of vertical space while also making your retrieval convenient. Add mailroom furniture, like sort modules and consoles, to create a custom mail center for your staff. We even offer fireproof cabinets that you can use to store your most sensitive data.
Contact us today by completing the easy to use Information Request form or by visiting our Contact Us page.
No running in the halls. And speaking of halls, have you looked at your lockers lately? Are they making the best use of space, or are they in need of an upgrade? We stock all of the locker types you could need to give your students a safe place to store their belongings. From laminate lockers to freestyle personal storage lockers, you'll have attractive, yet convenient storage for your students.
Lab storage is critical for all of the "ology" departments. Laboratory equipment and chemicals need to be stored safely to protect students from potential dangers. We offer stainless steel, powder-coated steel and laminate modular casework and cabinetry to allow you to create a custom laboratory layout that has safe, lockable storage.
What's the game plan for your athletic facilities? Proper storage for uniforms and equipment can be part of a winning team. In addition to lockers and cabinets, we have several shelving options to make sure all of your gear has a proper home – to give you another home field advantage.
Finally, what is a quality school without a library? With high-density mobile shelving and cantilever shelving, your library can maximize its use of space, so you can offer plenty of pertinent reading and research material to your students (while giving them room to study and collaborate.)
Schools, universities and colleges have an infinite number of storage needs. With Patterson Pope's products, you can turn that clutter into an organized and streamlined storage system that works for you.