Industrial
Providing Professional Grade Industrial Storage Racks, Cabinets & Shelving Solutions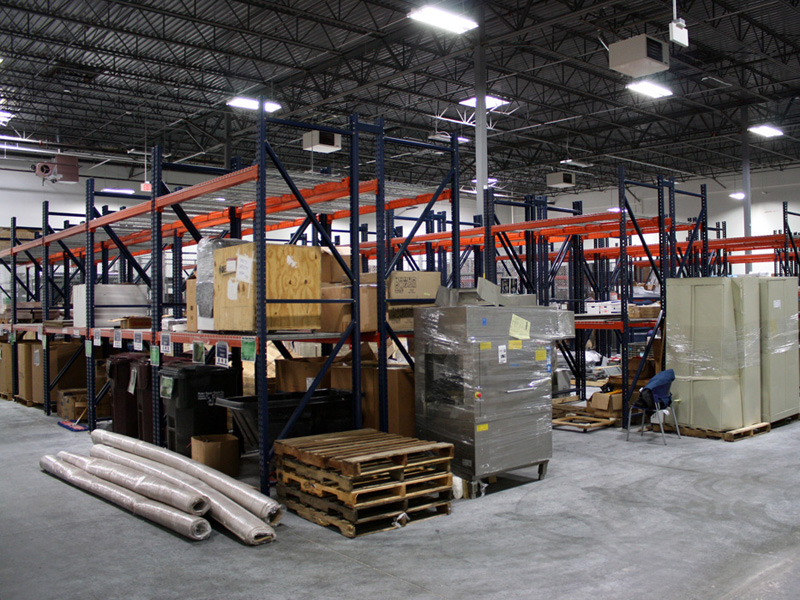 In industrial settings, stuff can be a huge problem, both literally and figuratively. Warehouses and other industrial buildings have to deal with items of all sizes, many of which are quite large. Yet, there are also small parts and fittings that must be properly stored as well, without getting lost among the large crates and bins. Patterson Pope has considered every aspect of industrial storage and designed the products that meet these specific needs.
Often in a warehouse, the ability to quickly retrieve a part or a crate is vital to streamlining the work process. Patterson Pope's automated retrieval systems, such as industrial vertical carrousels and lifts, take advantage of vertical space and allow you to store and then retrieve items quickly - with little more than pressing a few buttons. Even in your office you can have automatic retrieval with vertical file carousels.
Contact us today by completing the easy to use Information Request form or by visiting our Contact Us page.
Cabinetry can also be vital in an industrial setting, and because of the risks involved with industrial work, these cabinets need to be able to withstand quite a bit of wear and tear. We offer a selection of durable industrial-grade cabinets, including fire proof options that you can use to store smaller items. We also have industrial grade steel lockers that workers can use to stash their own personal items when they clock in for the day, and all of these are fully customizable to meet your specific needs.
High-density shelving is a vital component of many industrial layouts. One of our most popular industrial products is the ActivRAC industrial mobile system, which eliminates the wasted space taken up by multiple aisles in your facility. With its ability to slide side-to-side, you can store more stuff with just one aisle, and retrieval is simple and automatic. We also offer mechanical assist and electrical powered mobile storage systems.
While automated retrieval systems and mobile storage are important, there are times when the tried-and-true static shelving is the best fit. For those situations, we have a range of layouts and styles, including traditional four-post shelving, wide span shelving and industrial steel shelving. We can create a custom layout for your warehouse or industrial space, incorporating modular casework with static shelving for the perfect storage solution.
From small parts to large crates and anything in between, there is no limit to the shapes and sizes that stuff comes in. That's why Patterson Pope designs industrial storage solutions that can accommodate whatever it is you've got to store – and store it in less space.