Library Storage
Offering a Wide Range of Library Shelving, Systems, Racks & Storage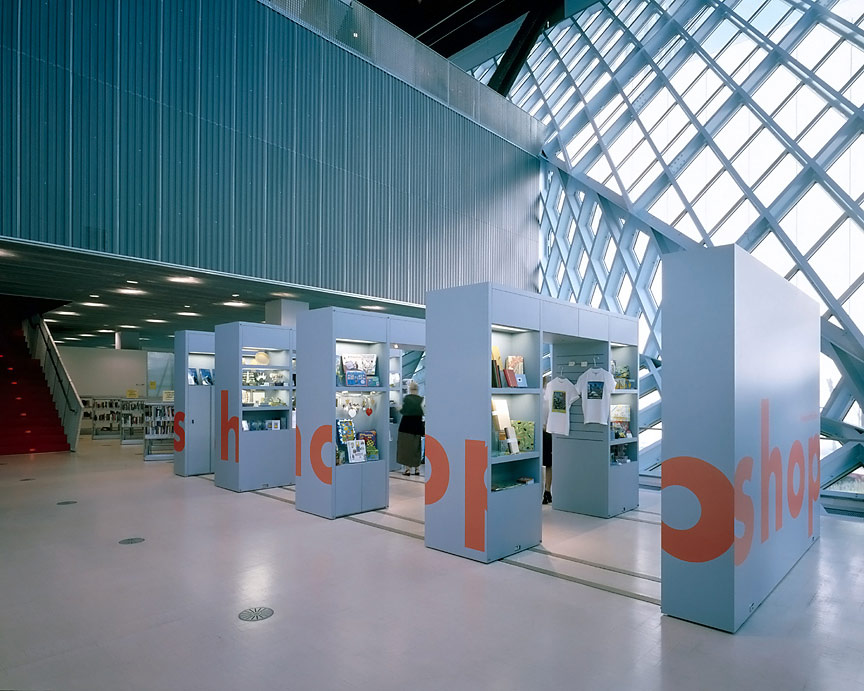 Today's library is changing from the simple organization and storage of books and reference archives to a multifunctional learning center and community center piece. So, when it's time to preserve and protect a variety of media, reference materials and books, count on Patterson Pope. We can help you with library storage to house more stuff in less space and ensure safe, convenient user access to it all.
It's pretty common to think of shelving when you think of libraries. Even with the growth of digital and on-line media, physical storage is still one of the main space uses. Often, library shelving will occupy up to half of a library's footprint. For this purpose, we provide cantilever shelving that has all of the options and configurations you need for efficient use of this space. From magazine racks to display shelves to designer end panels and tops, we can help you create a library storage space that is both functional and visually appealing.
Contact us today  to learn more about our library storage and cantilever shelving by completing the easy to use Information Request form or by visiting our Contact Us page.
As libraries look to incorporate room for collaboration areas, study carrels, computer stations, or a coffee shop, we can help save space currently used for storage so it can be re-purposed for other needs. With
high-density mobile shelving
, you can double your physical storage capacity in the same amount of square footage - so you can add new uses to the library without adding on to the building. Another trend is to move seldom used journals and other reference materials to an off-site facility. In those environments, we provide
static high bay shelving
or high-density mobile high bay shelving to take advantage of vertical space.
There is more information to store in libraries then just what can be found in books and journals. Consider maps and flat files, DVDs, CDs, tapes and other media storage, we have several cabinets that were designed for just these purposes. The
Gemtrac
is great example of a cabinet that not only protects the media, but it saves space too.
So, that covers the storage for the library, but what about the people that come to the library? Having a place for students or patrons to store their stuff while they visit is important, too. We have several types of lockers and modular cabinets that keep backpacks, computers and other necessities safe, while you browse for the information you need.
From books, manuals and magazines to data media of all types, there is plenty of stuff to be stored in a library. If you need library storage solutions, you can find Patterson Pope using the card catalog or the Dewey Decimal System, or…you can just give us a call.